Big Brother SAA
Series 3 (2017)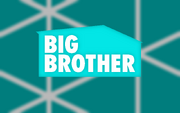 Housemates
Name
Entered
Exited
     
AJ
Day 1
Day 77
Tyger
Day 1 
Day 77 
 
Daniel
Day 1 
Day 77 
 
Tatiana
Day 1 
Day 70 
 
Luke
Day 1
Day 42 
Day 14
Day 69 
 
Felicitia
Day 1 
Day 63 
 
Lizzie
Day 7 
Day 56 
 
Kylie
Day 1 
Day 56 
 
Brooke
Day 1 
Day 49 
 
Theo
Day 1 
Day 46 
 
Jack
Day 1 
Day 42 
 
Ciera
Day 1 
Day 42 
 
Rosita
Day 1 
Day 35 
 
Jasmine
Day 1 
Day 28 
 
Joseph
Day 1 
Day 21 
 
Rey
Day 1 
Day 7 
 
Winner
Runner-Up
Evicted
Big Brother US is the third season of SAA Big Brother US. It started on the 3rd April 2017. 16 houseguests entered the house, making it the most in any BBUS series. It ended on the 27th April 2017 ending at 77 days, making it the longest series as well. On finale night, AJ emerged as the winner winning by a vote of 5-4, securing the 1000 ROBUX prize fund whilst the runner-up, Tyger, won 250 ROBUX.
This is the first series to see a third competition played over consecutive weeks, with the introduction of the Battle of the Block on Week 1. This saw two Head of Households as opposed to the traditional one, with each Head of Household naming two nominees each.
On Day 1, it was announced that a twist would impact the game every week. A previous houseguest or celebrity would introduce the twist into the game.
| Week | Takeover guest | Twist | Effect |
| --- | --- | --- | --- |
| 1 | Jackson | Chain of Safety | Tatiana received a 'Chain of Safety' from SAA which grants her immunity until Jury. She will lose her chain if she comes 6th or lower in an HoH competition. |
| 2 | Julie Chen | Pass to Dethrone | Jasmine received the pass to dethrone any HoH she desires having coming 3rd in the Power of Veto competition. Her power lasts until jury. |
| 3 | Brooklyn | Game Reset | Announced the 'reset' of the game. Which saw the removal of the Double HoH Twist alongside the Battle of the Block. Replacing it with regular competitions. |
| 4 | Rowan | Special Vetos | The house voted on three different types of veto. Boomerang Veto, Double Veto and Diamond Veto. Boomerang Veto allowing the user to use it twice, Double Veto granting two vetos to be won and Diamond Veto allowing the user to name their own replacement nominee. The house voted for Boomerang Veto |
| 5 | Julie Chen | Pre-Jury Comebacks | Julie announced that the six pre-jury members would be given a shot to re-enter the game. With the winner of the comebacks entering during Day 42's eviction. It was also announced that Rosita would be immediately ejected should she return to the game. Rey was not included in the Pre-Jury comeback due to his offensive comments made. |
| 7 | Philip | Instant Eviction | In Week 7, there would be another eviction. Which would be an 'instant' eviction, meaning that there would be no Power of Veto competition and meeting meaning that the Head of Household's two nominees would be final. In addition, at the 'First Picks' veto competition, two safety passes were handed out. AJ won a safe pass, while Tatiana won the ability to save someone else from nomination, she chose Daniel. |
| 8 | Morgan | Voting Block | During the 'Step It Up' Power of Veto competition, Lizzie hit the surprise black box first granting her the power to block two fellow houseguests from voting at Week 8's live eviction. |
Battle of the Block
Edit
In Weeks 1-3, the Battle of the Block twist was introduced into the game. Instead of the traditional format used in previous seasons, two Heads of Household would be crowned instead of one and they both would nominate two people each. The two sets of nominees would then battle it out in the Battle of the Block and the winning duo would save themselves from potential eviction, as well as dethroning the HoH that originally nominated them. The twist was played out for the first three weeks before the 'Game Reset' on Week 3.
Open Auditions opened on the 5th March 2017 and concluded on the 13th March, with over 40 applications. On the same day, it was announced that the number of contenders was brought down to 26 and those select applicants would be taking part in callbacks, with a finish date of 19th March.
Houseguests
Edit
The girls were revealed on the 28th March 2017, while the boys were revealed on the 29th March 2017.
| Name | User | RP Age | RP Occupation | RP Location | No. of Previous BB's |
| --- | --- | --- | --- | --- | --- |
| Adriana | TwdJessie | 22 | Stylist | Chicago, Illinois | 0 (Debut) |
| Brooke | iiUniqueMelxdies | 20 | Journalist | Chicago, Illinois | 0 (Debut) |
| Rosita | TwentyOneThrones | 26 | Bartender | San Diego, California | 1 (BB1) |
| Lizzie | llNicolall | 20 | Nurse Trainee | Hollister, California | 2 (BB1-2) |
| Tatiana | SAARobbedGoddess | 21 | Student | Brooklyn, New York | 0 (Debut) |
| Jasmine | JustCrazyStuff | 21 | Model | Tampa, Florida | 1 (BB2) |
| Felicitia | LitreallyDia | 24 | Teaching Student | Providence, Rhode Island | 1 (BB2) |
| Kylie | AshleighGames | 19 | Beauty Queen | Los Angeles, California | 0 (Debut) |
| Joseph | iCola | 20 | University Student | Oklahoma City, Oklahoma | 0 (Debut) |
| Tyger | JakeGeorges | 22 | Plumber | Brooklyn, New York | 0 (Debut) |
| Jack | BB_Fan | 18 | Student | Trenton, New Jersey | 0 (Debut) |
| Luke | Vader1169 | 22 | Hairdresser | Cleveland, Ohio | 0 (Debut) |
| Theo | Enemy_Turns | 21 | Medical Student | Los Angeles, California | 0 (Debut) |
| AJ | XxSCopeMastERXx | 24 | Interior Designer | Cincinatti, Ohio | 1 (BB2) |
| Rey | Dev_Coordination | 21 | Factory Worker | Albany, New York | 1 (BB1) |
| Daniel | Dezuyuro | 23 | Mechanic | Washington DC, District of Colombia | 0 (Debut) |
Session Summary
Edit
Week #
Session Date
HoH
(won by)
BoB
(won by)
PoV
(won by)
Evicted
1
April 3rd, 2017
Path to HoH
(Brooke & Jasmine)
Garden Dual
(Daniel & Joseph)
Hat Rush
(Brooke)
Rey
10-4
2
April 5th, 2017
Majority Rules
(Jasmine & Tatiana)
Six Holes
(Daniel & Felicitia)
Sword Fighting
(Theo)
Luke
8-3
3
April 7th, 2017
Count On America
(Brooke & Rosita)
Time & Space
(Jasmine & Lizzie)
Sword Fighting
(Brooke)
Joseph
6-5
4
April 10th, 2017
Balance Beams
(Lizzie)
none
BB Boardgame
(Rosita)
Jasmine
6-4
5
April 12th, 2017
One In Three
(Felicitia)
BB Quiz Drop
(Jack)
Rosita
7-2
6
April 15th, 2017
BB Spinner
(AJ)
Attention to Detail
(AJ)
Jack
4-3
7
April 17th, 2017
The Game So Far
(Brooke)
Fight 'n' Dine
(Tatiana)
First Picks
(Felicitia)
Theo
4-1
8
April 19th, 2017
BB Wipeout
(TBA)
Step It Up
(Tyger)
TBA
TBA
8
April 21st, 2017
Door to Door
(TBA)
How Far Will You Go?
(TBA)
TBA
TBA
Have-Not(s)
Edit
Week 1
Week 2
Week 3
Week 4
Week 5
Week 6
Week 7
Week 8
Week 9
Week 10
Have-Nots
Adriana,
Jasmine,
Luke,
Rosita
Voting history
Edit
Week 1
Week 2
Week 3
Week 4
Week 5
Week 6
Week 7
Week 8
Week 9
Week 10
Week 11
Day 29
Day 35
Day 43
Day 49
Day 50
Day 56
Part 1
Part 2
Day 70
Finale
Head of
Household
Brooke
Tatiana
Brooke
Lizzie
Felicitia
Brooke
AJ
Brooke
Tatiana
Luke
AJ
Tatiana
Daniel
Tyger
AJ
(none)
Jasmine
Jasmine
Rosita
Battle of the
Block Winners
Daniel
Joseph
Daniel
Felicitia
Jasmine
Lizzie
none
Nominations
(pre-veto)
Rey
Theo
Kylie
Tyger
Joseph
Theo
Brooke
Jasmine
Rosita
Tyger
Jack
Felicitia
Jack
Lizzie
Daniel
Felicitia
Brooke
Felicitia
Lizzie
Tatiana
Lizzie
Luke
Felicitia
Tyger
Luke
Tyger
AJ
Daniel
Daniel
Tyger
Power of
Veto Winner
Brooke
Theo
Brooke
Rosita
Jack
Jack
AJ
Felicitia
none
Tyger
Tatiana
Tatiana
Daniel
AJ
(none)
Nominations
(post-veto)
Rey
Tyger
Luke
Tyger
AJ
Joseph
Jasmine
Theo
Brooke
Rosita
Ciera
Felicitia
Kylie
Jack
Daniel
Theo
Kylie
Tatiana
Lizzie
Luke
Felicitia
Tyger
Luke
Tyger
Daniel
Tatiana
AJ
Rey
Luke
Nominated
Jasmine
Rosita
Ciera
Head of
Household
Theo
Brooke
Not
Eligible
Head of
Household
Felicitia
Luke
Tatiana
Daniel
Winner
(Day 77)
Tyger
Nominated
Nominated
Joseph
Theo
Rosita
Felicitia
Jack
Theo
Brooke
Kylie
Luke
Nominated
Nominated
Head of
Household
Nominated
Runner-Up
(Day 77)
Daniel
Rey
Luke
Joseph
Jasmine
Brooke
Ciera
Jack
Nominated
Brooke
Not
Eligible
Lizzie
Felicitia
Head of
Household
Nominated
Evicted
(Day 77)
AJ
Tatiana
Tyger
Luke
Joseph
Theo
Rosita
Ciera
Jack
Theo
Head of
Household
Nominated
Lizzie
Head of
Household
Luke
Nominated
Evicted
(Day 70)
AJ
Luke
Rey
Nominated
Evicted
(Day 14)
Theo
Brooke
Head of
Household
Nominated
Tyger
Nominated
Re-Evicted
(Day 69)
Tyger
Felicitia
Rey
Tyger
AJ
Jasmine
Head of
Household
Nominated
Jack
Theo
Nominated
Kylie
Lizzie
Nominated
Evicted
(Day 63)
Tyger
Lizzie
Not in
House
Not
Eligible
AJ
Head of
Household
Rosita
Ciera
Jack
Theo
Brooke
Tatiana
Nominated
Evicted
(Day 56)
AJ
Kylie
Rey
Tyger
AJ
Theo
Rosita
Ciera
Nominated
Theo
Brooke
Nominated
Evicted
(Day 56)
AJ
Brooke
Head of
Household
Luke
Head of
Household
Jasmine
Nominated
Head of
Household
Jack
Head of
Household
Nominated
Evicted
(Day 49)
Tyger
Theo
Rey
Luke
Joseph
Nominated
Rosita
Ciera
Kylie
Nominated
Evicted
(Day 46)
AJ
Jack
Rey
Luke
Joseph
Jasmine
Rosita
Ciera
Nominated
Evicted
(Day 42)
Tyger
Ciera
Rey
Luke
AJ
Theo
Brooke
Nominated
Evicted
(Day 35)
Rosita
Rey
Luke
AJ
Jasmine
Nominated
Evicted
(Day 35)
Jasmine
Tyger
Head of
Household
Joseph
Nominated
Evicted
(Day 28)
Joseph
Rey
Tyger
Nominated
Evicted
(Day 21)
Rey
Nominated
Evicted
(Day 7)
Notes
Evicted
Rey
11 of 14 Votes
to Evict
Luke
8 of 11 Votes
to Evict
Joseph
6 of 11 Votes
to Evict
Jasmine
6 of 10 Votes
to Evict
Rosita
7 of 9 Votes
to Evict
Ciera
7 of 8 Votes
to Evict
Jack
4 of 7 Votes
to Evict
Theo
4 of 5 Votes
to Evict
Brooke
4 of 6 Votes
to Evict
Kylie
2 of 3 Votes
to Evict
Lizzie
3 of 4 Votes
to Evict
Felicitia
2 of 3 Votes
to Evict
Luke
2 of 2 Votes
to Evict
Tatiana
AJ's Choice
to Evict
Daniel
AJ's Choice
to Evict
Tyger
4 Votes
to Win
AJ
5 Votes
to Win
4-3 Jack
4-1 Theo
Ad blocker interference detected!
Wikia is a free-to-use site that makes money from advertising. We have a modified experience for viewers using ad blockers

Wikia is not accessible if you've made further modifications. Remove the custom ad blocker rule(s) and the page will load as expected.