Big Brother SAA
Season 1 (2015)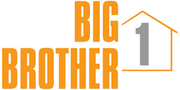 Housemates
Name
Entered
Exited
     
Alyssa
Day 1
Day 68
Lauren
Day 1 
Day 68 
 
Philip
Day 1
Day 41 
Day 16
Day 68 
 
Rowan
Day 1 
Day 61 
 
Jacob
Day 1 
Day 54 
 
Konrad
Day 1 
Day 47 
 
Emily
Day 1 
Day 40 
 
Ollie
Day 1 
Day 40 
 
Germanie
Day 1 
Day 40 
 
Kerrie
Day 1 
Day 33 
 
Kendrick
Day 1 
Day 26 
 
Harry
Day 1 
Day 19 
 
Katrina
Day 1 
Day 12 
 
Amy
Day 1 
Day 5 
 
Winner
Runner-Up
Evicted
Walked
Big Brother 1 is the first season of SAA's Big Brother US. The season started on the 15th June 2015 and ended on the 14th July 2015, lasting 68 days. 14 houseguests entered at launch. On Day 40, Emily & Ollie walked at the same time, allowing for Kendrick and Harry to enter the Jury House. Kerrie was not included in the jury for unspecified reasons. On Day 68, Alyssa won the game having beaten Lauren by a final vote of 5-2.
Although the series had no main twist, there were multiple smaller twists.
Instant Eviction
Edit
In Week 3, an instant eviction took place. The eviction took place instantly and there was no veto competition, meaning that whoever was nominated, wouldn't have a chance to save themselves. Ollie won the Head of Household and nominated Konrad and Philip. In a tight vote of 4-3, Philip was sent home but he would later return in Week 7 having been voted back into the game by his fellow houseguests
Diamond Power of Veto
Edit
In Week 5, the Power of Veto was changed into the Diamond Power of Veto, meaning that whoever won it would be given the power to take both nominees off the block. Rowan won the competition and he only saved Alyssa, meaning that the power was not entirely used.
Re-Entry Vote
Edit
All of the evictees/jury members moved into the secret apartment on Day 39 and were told that they were given a chance to re-enter the game in Week 7. On Day 41, following Germanies eviction. The houseguests were given the power to vote one of them back into the game. After a tied vote, Philip & Kendrick received the most votes and the other evictees were given the chance to vote, they all voted Philip who re-entered the game.










Have-Nots
Edit
Have-Nots were announced in Week 1 and were first used in Week 3. Every week there was a different method used to determine them. The Have-Nots in Week 3 & 6 were voted by the public and the evicted houseguests chose them in Week 5. In Week 4, all of the houseguests (excluding the Head of Household) were named Have-Nots after being punished.
Week 1
Week 2
Week 3
Week 4
Week 5
Week 6
Week 7
Week 8
Week 9
Week 10
none
Germanie,
Rowan,
Philip,
Ollie
All
Houseguests
Alyssa,
Kerrie,
Rowan,
Ollie
Alyssa,
Jacob,
Ollie,
Rowan
none
Voting History
Edit
Below is the voting table of the houseguests throughout the season.
Week 1
Week 2
Week 3
Week 4
Week 5
Week 6
Week 7
Week 8
Week 9
Week 10
Day 16
Day 19
Day 67
Finale
Head of
Household
Rowan
Alyssa
Ollie
Kerrie
Alyssa
Germanie
Lauren
Jacob
Philip
Alyssa
Alyssa
none
Nominations
(Pre-Veto)
Kerrie
Germanie
Ollie
Katrina
Konrad
Philip
Harry
Germanie
Kerrie
Emily
Kerrie
Alyssa
Germanie
Rowan
Lauren
Konrad
Rowan
Jacob
Rowan
Philip
Lauren
Philip
Veto Holder
Philip
Ollie
none
Rowan
Ollie
Rowan
Konrad
Alyssa
Lauren
Philip
none
Nominations
(Post-Veto)
Kerrie
Amy
Philip
Katrina
Harry
Ollie
Kerrie
Kendrick
Kerrie
Konrad
Germanie
Rowan
Rowan
Konrad
Rowan
Jacob
Rowan
Lauren
Alyssa
Amy
Head of
Household
Phillip
Harry
Head of
Household
Karrie
Germanie
Konrad
Jacob
Head of
Household
Head of
Household
Winner
(Day 68)
Lauren
Amy
Philip
Philip
Harry
Kendrick
Kerrie
Head of
Household
Konrad
Jacob
Nominated
Nominated
Runner-Up
(Day 68)
Philip
Amy
Nominated
Nominated
Evicted
(Day 16)
Rowan
Head of
Household
Rowan
Re-Evicted
(Day 68)
Alyssa
Rowan
Head of
Household
Katrina
Konrad
Harry
Kerrie
Kerrie
Nominated
Nominated
Nominated
Nominated
Evicted
(Day 61)
Lauren
Jacob
Amy
Katrina
Philip
Harry
Kendrick
Kerrie
Germanie
Head of
Household
Nominated
Evicted
(Day 54)
Alyssa
Konrad
Amy
Katrina
Nominated
Harry
Kendrick
Nominated
Germanie
Nominated
Evicted
(Day 47)
Alyssa
Emily
Amy
Katrina
Philip
Harry
Kendrick
Konrad
Rowan
Walked
(Day 40)
Ollie
Amy
Katrina
Head of
Household
Nominated
Kerrie
Konrad
Rowan
Walked
(Day 40)
Germanie
Amy
Katrina
Konrad
Ollie
Kendrick
Head of
Household
Nominated
Evicted
(Day 40)
Alyssa
Kerrie
Nominated
Katrina
Konrad
Harry
Nominated
Nominated
Evicted
(Day 33)
Kendrick
N/A
Katrina
Philip
Harry
Nominated
Evicted
(Day 26)
Alyssa
Harry
Kerrie
Philip
Phillip
Nominated
Evicted
(Day 19)
Alyssa
Katrina
Kerrie
Nominated
Evicted
(Day 12)
Amy
Nominated
Evicted
(Day 5)
Evicted
Amy
8 of 10 Votes
to Evict
Katrina
6 of 8 Votes
to Evict
Philip
4 of 7 Votes
to Evict
Harry
4 of 5 Votes
to Evict
Kendrick
3 of 5 Votes
to Evict
Kerrie
4 of 6 Votes
to Evict
Germanie
3 of 5 Votes
to Evict
Konrad
2 of 3 Votes
to Evict
Jacob
2 of 2 Votes
to Evict
Rowan
Philip's Choice
to Evict
Philip
Alyssa's Choice
to Evict
Alyssa
6 Votes
to Win
Philip
Won Re-Entry
into Game
Lauren
1 Votes
to Win
Ad blocker interference detected!
Wikia is a free-to-use site that makes money from advertising. We have a modified experience for viewers using ad blockers

Wikia is not accessible if you've made further modifications. Remove the custom ad blocker rule(s) and the page will load as expected.