Big Brother SAA
Season 9 (2016)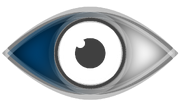 Housemates
Name
Entered
Exited
     
Hassan
Day 1
Day 25
Livi
Day 1 
Day 25 
 
Jessie
Day 1
Day 13 
Day 5
Day 25 
 
Kevin
Day 1 
Day 25 
 
Danny
Day 1 
Day 25 
 
Freddie
Day 1 
Day 25 
 
Emily
Day 1 
Day 24 
 
Tana
Day 1 
Day 23 
 
Leo
Day 1 
Day 20 
 
Kourtney
Day 1
Day 13 
Day 11
Day 17 
 
Lucy
Day 1 
Day 17 
 
Jamie
Day 1 
Day 13 
 
Ariana
Day 1 
Day 11 
 
Andrew
Day 1 
Day 8 
 
Ian
Day 1 
Day 6 
 
Chantelle
Day 1 
Day 5 
 
Winner
Runner-Up
Evicted
Ejected
Big Brother 9 is the ninth series of Big Brother UK SAA. It started on the 3rd November 2016 and ended on the 21st November 2016, lasting 25 days. For the first time since Big Brother 1, 16 housemates entered the house at launch. On the 21st November, Hassan was announced as the winner of Big Brother 9, marking TwentyOneThrones' second Big Brother win and making him the first player to win more than one regular BBUK season. His win came under fire, most notably by other housemates Livi & Freddie who cited his win as 'fixed'.
Like Big Brother 2, the series opening had a duo/partner twist which ran through for the first four weeks of the series. The first major step of the twist, which saw a whole duo being evicted, caused anger among other housemates and audience members, who either agreed or disagreed with the eviction result. Following Kourtney & Ariana's eviction on Day 14, it was announced that there would be a 'flash vote' for one of the first six evicted housemates to re-enter the house, making it the first time since Big Brother 5 that a housemate re-entered the house in a twist.
On Day 1, the housemates were asked to stand on targets in the garden. Each target was occupied by two people each and Big Brother revealed that the house would be split into Duos, also known as rivals. It was revealed for the first week, the duos would nominate together and would nominate another duo. Furthermore, it was also revealed that the first eviction would see a whole duo being evicted, meaning that for the first time in Big Brother history, two housemates will be evicted in the first week.
On Day 4, the housemates were informed of the 'Bestfriend' pass, which would grant a whole duo from eviction every week. Holders of the pass would be determined in anyway.
On Day 8, before nominations began on Day 9, the housemates were informed that only one person from each duo would be given the right to nominate. This would be determined via a number puzzle in the diary room. As solo housemates, Leo & Hassan were given the right to nominate automatically.
On Day 11, following Kourtneys eviction, the housemates were told that another of them would be leaving on the same day. The second and third highest nominees in the public vote (Ariana & Tana respectively) would be nominated for a special eviction. It was then announced that solo housemates Hassan & Leo would decide who would be evicted. After 30 seconds of deliberation, they chose to evict Ariana.
On Day 12, it was announced that the duo twist would come to an end after four weeks. Although the twist was gone, it was then announced that one of the first six evictees would re-enter the house via a public vote. Following Jamie's eviction on Day 14 the flash vote opened and Jessie received 77% while Kourtney received 11% and both of them re-entered the house on the same day. On Day 17, following Lucy's eviction. All of the housemates voted on which of the two returners should stay, after all eight housemates voted. It came down to a tie and as a result, the flash vote was used as the tiebreaker and as she received 77% of the vote, Jessie won the right to re-enter the game and Kourtney was re-evicted.
On Day 21, the housemates were informed that nominations were cancelled and instead everyone faced eviction automatically. However all eight remaining housemates were then given the chance to save themselves in the 'BB Last Save' which took place on the same day. The winner would receive immunity from the final eviction and thus would be secured a place in the final. As he managed to beat everyone, Danny won the challenge and became the first finalist.
Returnee Vote
Edit
On Day 12, it was announced that one of the six first evicted housemates will be granted re-entry into the house. During the session on the 11th November, following the live eviction. A flash poll opened and over 190 votes were cast between all of the six evicted housemates. Jessie & Kourtney were then revealed to have received the most votes and they re-entered the house on the same day.
| | | |
| --- | --- | --- |
| Jamie | 1% | Evicted |
| Kourtney | 11% | Re-Entering |
Tasks & Challenges
Edit
After the absence of shopping tasks in Big Brother 8, they have returned to this series.
1
04/11/16
24/7 Dance Party
Throughout the course of Days 4-5, the housemates will dance whenever a song comes on. They will also be instructed where to dance. The housemate(s) that arrive to a dance area first will receive a bestfriend pass
Passed
2
06/11/16
Murder Mystery
Inspired of real lifes Big Brother 15's shopping task. One housemate is assigned as the 'murderer' and must get housemates separated before sending them off to an isolated part of the house, it is up to the rest of the housemates to try and determine who is the murderer. By tasks end, if the murderer has successfully managed to get everyone, he/she along with their partner will receive the bestfriend pass. If the housemates successfully guess who the murderer is, one of them (along with their partner) will receive the bestfriend pass which will be determined by random draw. However, as the housemates in the isolated room repeatedly broke the task rules, nobody received the bestfriend pass.
Failed
3
09/11/16
Wheel of Fashion
On Day 10, the housemates are assigned a random category (EG. Aliens, Trump, Disgusting) and they must dress up in that way and must act like it until the end of Day 12, making it the longest task this series. During the theme selection process, the last two people to receive a theme will be given a chance to redeem a lucky selection, which will grant the holders a bestfriend pass alongside their partner.
Passed
4
12/11/16
BB Debate
In this task, the housemates were split into two teams of four and had to debate on three different matters selected by the audience. Aubrey from Big Brother 6 UK returned to the house for this task. On the blue team, Hassan, Leo, Tana & Emily fought against red team Danny, Lucy, Kevin & Livi. They debated the returning housemate twist, Chantelles eviction and the most annoying housemate. To pass the task, everyone from each task must engage in the debate and must stay at their tables unless asked to move. The housemates failed this task as they broke both of these rules.
Failed
5
14/11/16
The Weakest Housemate
Based off the TV show, The Weakest Link the housemates competed for 100 ROBUX and the chance to win a luxury prize for the rest of the house. Every round, two housemates were eliminated and in the Final 2, Livi and Freddie faced off. Freddie won the right to compete in the final round, and after getting the last 4 of the 7 questions right. Freddie won the 100 robux and the entire task for the rest of the house.
Passed
6
16/11/16
Paranoid
In the only secret mission task of the series, Big Brother stirred the housemates up by playing in music and hinting at a possible twist. Hassan was set the mission to stir in paranoia into the house. Throughout Days 19-20, he managed to convince everyone of an incoming massive twist.
Passed
7
18/11/16
Frozen
Returning Task In this task, the housemates are to freeze whenever instructed to do so by Big Brother. During these periods, they are not allowed to move or talk and at times, other people may enter the house or a surprise may happen. During this task, the five housemates with the fewest votes from eviction are saved. As they ignored the task rules, all of the housemates failed this task.
Failed
Challenges
Edit
7
16/11/16
BB Last Save
Instead of nominations in Week 7, Big Brother informed the housemates that everyone would automatically face eviction and instead they would compete in a challenge to grant one housemate safety. In the challenge, all eight housemates were placed on podiums in the garden and in each round, Big Brother would hint of a location to collect a bucket. The last two housemates to return in each round would be eliminated this would keep going until one remained.
Danny
Wins Immunity
Housemates
Edit
All of this information is at the time of launch night. The housemates were revealed daily in groups of four from Monday, 31st October to launch day on the 3rd November 2016. This is the only series to date to not feature any housemates entering after launch.
| Name | User | No. of Previous BB's |
| --- | --- | --- |
| Ariana | XxHTTP_DEVxX | 0 (Debut) |
| Andrew | Diaxoxo | 1 (BB8) |
| Chantelle | Cosmic321 | 0 (Debut) |
| Danny | XxSCopeMastERXx | 1 (BB8) |
| Emily | Kerian123 | 2 (BB6,BB8) |
| Freddie | Rosa_Diaz | 1 (BB8) |
| Kevin | Lucky_Luke2503 | 2 (BB7-BB8) |
| Kourtney | Zendarium | 2 (BB2,BB4) |
| Jamie | CatSound | 1 (BB8) |
| Jessie | llNicoall | 8 (BB1-4,BB7-8) |
| Hassan | Thorpey5599 | 7 (BB2-BB8) |
| Ian | Key_Us | 3 (BB5-BB7) |
| Livi | Scintillating | 1 (BB8) |
| Lucy | ImperfectAj11 | 0 (Debut) |
| Sebastian | LeAviateur | 0 (Debut) |
| Tana | iiUniqueMelxdies | 0 (Debut) |
Nominations Table
Edit
Week 1
Week 2
Week 3
Week 4
Week 5
Week 6
Week 7
Week 8
The Final
Nominations
Received
Day 16
Returner Vote
Hassan
Jessie,
Chantelle
Kourtney,
Andrew
Kourtney,
Freddie
Lucy,
Danny
Leo,
Lucy
Jessie
Livi,
Freddie
No
Nominations
Winner
Day 25
6
Livi
Jessie,
Chantelle
Emily,
Danny
Not
Eligible
Tana,
Emily
Lucy,
Tana
Jessie
Tana,
Hassan
No
Nominations
Runner-Up
Day 25
2
Jessie
Banned
Evicted
(Day 5)
Exempt
Nominated
Leo,
Emily
No
Nominations
Third Place
Day 25
4
Kevin
Ariana,
Kourtney
Emily,
Leo
N/A
N/A
N/A
Kourtney
Leo,
Emily
No
Nominations
Fourth Place
Day 25
5
Danny
Freddie,
Livi
Leo,
Emily
Ariana,
Tana
Tana,
Jamie
Leo,
Hassan
Kourtney
Leo,
Jessie
No
Nominations
Fifth Place
Day 25
9
Freddie
Jessie,
Chantelle
N/A
Danny,
Kourtney
Jamie,
Danny
N/A
Jessie
Hassan,
Tana
No
Nominations
Sixth Place
Day 25
4
Emily
Ariana,
Kourtney
Leo,
Ariana
Ariana,
Kourtney
Danny,
Kevin
N/A
Kourtney
N/A
No
Nominations
Evicted
(Day 24)
7
Tana
Ian,
Leo
Jamie,
Ian
Not
Eligible
Jamie,
Kevin
N/A
Jessie
Hassan,
Leo
No
Nominations
Evicted
(Day 23)
7
Leo
Jessie,
Chantelle
Andrew,
Danny
Danny,
Lucy
Lucy,
Danny
Kevin,
Lucy
Kourtney
N/A
Evicted
(Day 20)
13
Kourtney
Andrew,
Hassen
Hassan,
Andrew
Emily,
Kevin
Evicted
(Day 11)
Exempt
Nominated
Re-Evicted
(Day 17)
7
Lucy
Ian,
Leo
Kourtney,
Ariana
Kourtney,
Tana
Kevin,
Jamie
Leo,
Freddie
Evicted
(Day 17)
6
Jamie
Freddie,
Livi
Leo,
Ariana
Not
Eligible
N/A
Evicted
(Day 13)
5
Ariana
Andrew,
Hassen
Andrew,
Danny
Not
Eligible
Evicted
(Day 11)
6
Andrew
Jessie,
Chantelle
Ian,
Leo
Evicted
(Day 8)
5
Ian
Jessie,
Chantelle
N/A
Ejected
(Day 6)
3
Chantelle
Banned
Evicted
(Day 5)
3
Notes
1
2,3,4
2,5,6
3,4
7
8
(none)
9
10
Bestfriend Pass
(none)
Lucy & Tana
(none)
Freddie & Livi
(none)
Against
Public Vote
Ariana & Kourtney
Ian & Leo
Freddie & Livi
Hassan & Andrew
Jessie & Chantelle
Ariana,
Andrew,
Emily,
Leo
Ariana,
Danny,
Kourtney,
Tana
Danny,
Jamie
Leo,
Lucy
Jessie,
Kourtney
Hassan,
Leo
Emily,
Freddie,
Kevin,
Jessie,
Hassan,
Livi,
Tana
Danny,
Emily,
Freddie,
Kevin,
Jessie,
Hassan,
Livi
Ejected
(none)
Ian
(none)
Evicted
Jessie & Chantelle
Most Votes
to Evict
Andrew
Most Votes
to Evict
Kourtney
Most Votes
to Evict
Jamie
Most Votes
to Evict
Lucy
Most Votes
to Evict
Jessie
77% of Votes
to Evict
Tiebreaker
Leo
Most Votes
to Evict
Tana
Most Votes
to Evict
Emily
5% of Votes
to Win
Kevin
14% of Votes
to Win
Freddie
9% of Votes
to Win
Jessie
17% of Votes
to Win
Ariana
Hassan & Leo's Choice
to Evict
Danny
12% of Votes
to Win
Livi
21% of Votes
to Win
Hassan
22% of Votes
to Win
Ad blocker interference detected!
Wikia is a free-to-use site that makes money from advertising. We have a modified experience for viewers using ad blockers

Wikia is not accessible if you've made further modifications. Remove the custom ad blocker rule(s) and the page will load as expected.