Big Brother UK SAA
All-Winners (2017)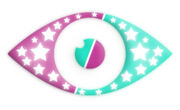 Housemates
Name
Entered
Exited
     
Taylor
Day 2
Day 16
Margaery
Day 1 
Day 16 
 
Bergendy
Day 1 
Day 16 
 
Landon
Day 1 
Day 16 
 
Tana
Day 5 
Day 16 
 
Zoe
Day 5 
Day 16 
 
Duncan
Day 1 
Day 14 
 
Melissa
Day 1 
Day 14 
 
Stephanie
Day 1 
Day 11 
 
Hassan
Day 1 
Day 11 
 
Mike
Day 1 
Day 18 
 
Brandon
Day 5 
Day 6 
 
Louis
Day 1 
Day 5 
 
Daniel
Day 1 
Day 3 
 
Heather
Day 1 
Day 3 
 
Winner
Runner-Up
Evicted
Walked
Ejected
Big Brother UK: All Stars is a series which started on the 17th February 2017, following the end of Big Brother 11. This series features all previous housemates of Big Brother UK representing a season. This series ended in the start of March and featured 18 overall days.
On Day 1, following the housemates entry into the house. It was announced that there was a secret power housemate in the house who would nominate five housemates in the course of the first week who would be chosen by random, it turned out to be Stephanie. Who nominated herself on Day 1, then went on to nominate Bergendy, Mike & Louis on Day 2. Before she got caught on Day 3, preventing her to make a fifth nomination.
On Day 2, the housemates discovered that another one would be joining them. The public voted in Taylor from Big Brother 11.
Week no.
Date given
Task title and description
Result
1
20/02/2017
The Box
All Housemates entered a box in pairs and were given temptations in a box via a telephone call, No one knew who took what temptation.
Pass
Returning Housemates
Edit
The cast was revealed on the 17th February 2017, with 3 housemates not being winners from their respective series. And no housemate representing Big Brother 11. In a twist on Day 2, the public voted in Big Brother 11 housemate Taylor.
Name
User
Previous BB's
Big Brother history
Season(s)
Status
Bergendy
llNicoall
6 (BB1-BB4,BB6-BB8)
Big Brother 4
Winner
Daniel
Pwnzer94
3 (BB1,BB3,BB8)
Big Brother 1
Winner
Hassan
TwentyOneThrones
10 (BB2-BB11)
Big Brother 9
Winner
Heather
Generalleia
8 (BB1-BB6,BB8,BB10)
Big Brother 2
Winner
Louis
Lucky_luke2503
5 (BB7-BB11)
Big Brother 7
Finalist - 3rd Place
Landon
XxSCopeMAstERXx
4 (BB8-BB11)
Big Brother 10
Winner
Mike
101WaysToPlayRobloxs
1 (BB11)
Big Brother 11
Winner
Melissa
Sophie17lego
9 (BB1-BB6,BB8,BB10,BB11)
Big Brother 3
Winner
Margaery
ValyrianTyrell
5 (BB4,BB6-BB8,BB11)
Big Brother 8
Winner
Stephanie
Lo_reen
5 (BB4-BB7,BB9-BB11)
Big Brother 6
Evicted - 17th Place
Taylor
SAARobbedGoddess
3 (BB9-BB11)
Big Brother 11
Evicted - 18th Place
Publics Choice
Edit
On Day 1, it was revealed that the public would choose the 11th and final housemate between four previous housemates. On Day 2, it was announced that James & Charlie received the fewest votes while Taylor won the vote and entered the house on the same day.
Name
User
Previous BB's
Big Brother history
Season(s)
Status
James
CatSound
7 (BB2-BB4,BB6,BB8-9,BB11)
Big Brother 6
Runner-Up
Charlie
Kerian123
2 (BB6,BB8)
Big Brother 8
Finalist - 3rd Place
Lydia
iiUniqueMelxdies
3 (BB9-BB11)
Big Brother 10
Finalist - 5th Place
Taylor
SAARobbedGoddess
3 (BB9-BB11)
Big Brother 11
Evicted - 18th Place
Nominations Table
Edit
Week 1
Week 2
Week 3
Week 4
Week 5
The Final
Nominations
Received
Taylor
Exempt
Stephanie,
Melissa
Stephanie,
Bergendy
Zoe,
Bergendy
Winner
(Day 16)
3
Margaery
Not
Eligible
Hassan,
Duncan
Hassan,
Zoe
Zoe,
Duncan
Runner-Up
(Day 16)
3
Bergendy
Not
Eligible
Hassan,
Stephanie
N/A
Tana,
Melissa
Third Place
(Day 16)
8
Landon
Not
Eligible
Stephanie,
Zoe
Bergendy,
Stephanie
Margaery,
Melissa
Fourth Place
(Day 16)
1
Tana
Not in
House
Melissa,
Hassan
Melissa,
Stephanie
Duncan,
Melissa
Fifth Place
(Day 16)
5
Zoe
Not in
House
Stephanie,
Mike
Taylor,
Stephanie
Tana,
Taylor
Sixth Place
(Day 16)
5
Duncan
Not in
House
Stephanie,
Mike
Hassan,
Zoe
Margaery,
Bergendy
Evicted
(Day 14)
4
Melissa
Not
Eligible
Stephanie,
Duncan
Hassan,
Tana
Bergendy,
Tana
Evicted
(Day 14)
8
Stephanie
Stephanie,
Bergendy,
Mike,
Louis
Landon,
Melissa
Tana,
Taylor
Evicted
(Day 11)
13
Hassan
Not
Eligible
Stephanie,
Melissa
Bergendy,
Margaery
Evicted
(Day 11)
6
Mike
Not
Eligible
Stephanie,
Bergendy
Evicted
(Day 8)
3
Brandon
Not in
House
Evicted
(Day 6)
N/A
Louis
Not
Eligible
Evicted
(Day 5)
1
Daniel
Not
Eligible
Ejected
(Day 3)
0
Heather
Not
Eligible
Walked
(Day 3)
0
Notes
Against
Public Vote
Stephanie,
Bergendy,
Mike,
Louis
Duncan,
Hassan,
Melissa,
Mike,
Stephanie
Bergendy,
Hassan,
Stephanie,
Tana,
Taylor,
Zoe
Bergendy,
Duncan,
Margaery,
Melissa,
Tana,
Zoe
Bergendy,
Landon,
Margaery,
Taylor,
Tana,
Zoe
Evicted
Louis
67% to
Evict
Mike
43% to
Evict
Hassan
42% to
Evict
Duncan
31% to
Evict
Zoe
5% to
Win
Bergendy
14% to
Win
Tana
8% to
Win
Margaery
30% to
Win
Stephanie
27% to
Evict
Melissa
25% to
Evict
Landon
12% to
Win
Taylor
31% to
Win